Lecture Assignment for Week 1
Sunday, June 30, 2019
Team View Lecture
Jarrod Shapiro, DPM
Associate Professor, College of Podiatric Medicine
Western University of Health Sciences, Pomona, CA
Associate Editor PRESENT Podiatry Online
CLICK ON IMAGE TO GO TO LECTURE
Jarrod Shapiro, DPM discusses the importance of maintaining a questioning attitude with exploration and reassessment of evidence-based practices. Dr Shapiro cites examples of famous people and their experiments and how doctors have built upon previous discoveries to improve current medical practice.
PRESENT e-Learning Systems has designated an unrestricted educational grant from
to support this online education activity.
FOLLOW THIS LINK FOR MORE INFORMATION
---
Subscribe Now
To see Conference Videos, Interviews, Sneak Peek Lecture Videos, and More!
Get a steady stream of all the NEW PRESENT Podiatry
e-Learning by becoming our Facebook Fan.
Effective

e-Learning

and a Colleague Network awaits you.
Join Now
To get the Latest News, Press Releases, Announcements, Conference Information, and More!
---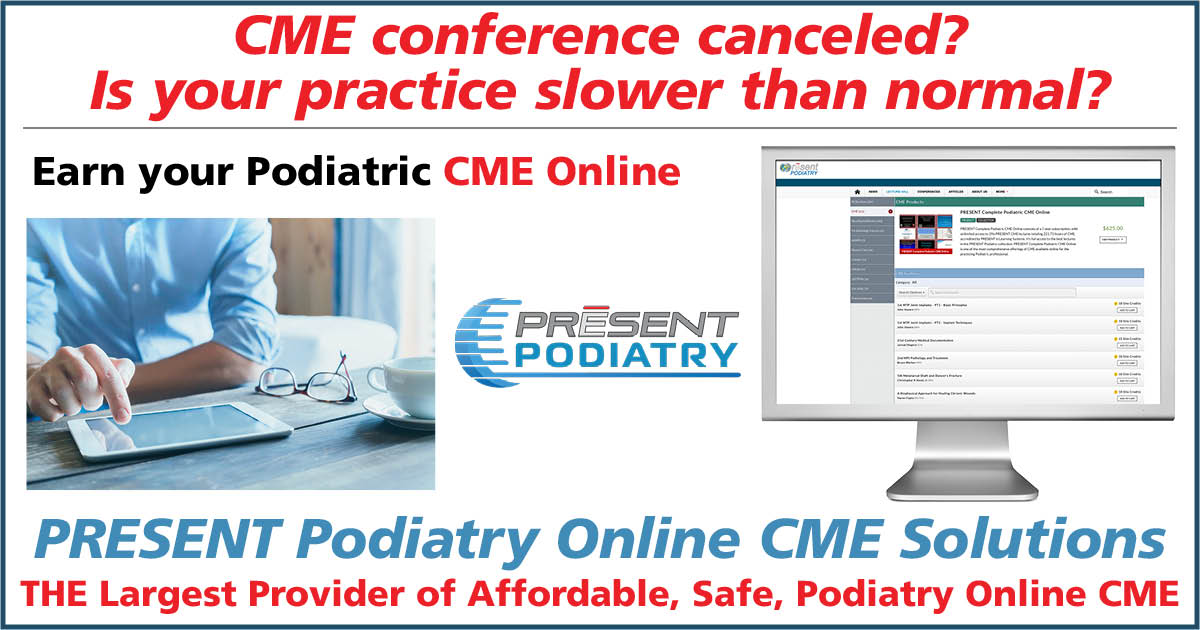 ---
This ezine was made possible through the support of our sponsors: