Practice Perfect 671
Wash Fast or Slow: High Versus Low Pressure Lavage
One of the topics that seems to elicit a variety of opinions is how to flush out wounds during surgery. Some argue slow lavage while others advocate higher-pressure methods such as pulse lavage. On one side, advocates of the lower pressure method state pulse lavage pushed soiled debris deeper into the wound, while those on the other side argue higher pressures clean the wound out faster and more thoroughly.
Who's right? I've yet to see anyone argue for one side or the other, so let's take a quick look at the evidence and find out if there's actually an evidence-based answer.
Fast or Slow, high pressure pulsed lavage vs low – let's see what the evidence tells us…
First, some comments about definitions. Unfortunately, there is no actual consensus about the parameters regarding what constitutes high versus low pressure lavage. For the sake of this discussion, we will consider the following definitions:
High pressure pulsed lavage – 50-70 pounds/square inch (psi)

Low pressure pulsed lavage – less than 20 pounds/square inch (psi)

Nonpulsed lavage methods commonly employ either a bulb syringe or cystoscopy tubing.
Second, a disclaimer. We are not going to talk about the contents of the lavage solution. Whether antibiotics are used in the lavage fluid is a different question for another time.
Now, let's get to the evidence. My non-exhaustive literature search using PubMed found 12 articles that addressed some broadly applicable aspect of the lavage question. Interestingly, up until 2010, every study used various in vitro models rather than actual clinical outcomes.1-12 Only the most recent three papers, published after 2010, were clinical studies,10-12 and only one study focused on foot and ankle surgery.10
Consider these comments in light of recommendations made to all of us during training and listening to national speakers. The use of pulsatile lavage has been in existence since before the early 1970s (perhaps 50 years), and there is actually very little evidence to support any method, whether high or low pressure lavage, and the vast majority of the recommendations arise from in vitro animal models such as creating wounds on various animals (pigs, sheep, goats, and cows) or less applicable methods such as slabs of meat. Clearly, the external validity, or generalizability, of these types of studies for medical decision-making must be considered with caution.
It is, then, difficult, if not nearly impossible, to make solidly supported statements that we can use clinically to decide if pulse lavage is superior or inferior to slower lavage methods. However, a few interesting trends may be noted when reading the literature. It appears likely that the use of high-pressure pulse lavage has the potential to damage tissue, including bone and soft tissue.4,5,8 It also appears the orientation of the stream in relation to the tissue may be important. In a 2017 review, Fry advocated for tangentially orienting the pulse stream at 45 degrees to the wound surface to decrease deeply seeding the wound bed while maximally disrupting the bacteria-containing fibrin matrix.13
The studies also pointed mostly toward supporting pulse lavage in decreasing bacterial counts.1,3,4,7,9,10,12 However, a couple of articles did find potentially increased bacterial counts in the deeper wound tissues after high pressure lavage.6,7 On balance, it seems higher pressure lavage methods may be superior than low pressure methods, especially for wounds with larger bacterial numbers, such as those receiving delayed care. An interesting in vitro study by Kalteis, et al found high pressure lavage and brush cleaning to be superior to low pressure pulse lavage or bulb lavage in cleaning E coli off the femoral head.7 This idea of using a brush along with lavage is intriguing and reminds one of brushing the teeth and rinsing. This method deserves further research.
Larger amounts of fluid used during lavage do translate to decreased bacteria. The solution to pollution really is dilution.
Let's take a closer look at the one clinical study that addresses our question, the work by Mote and Malay from 2010.10 This was a prospective observational clinical study of 55 consecutive patients with 73 surgical wound debridements with pulse lavage. They cultured the wounds immediately before and after lavage and examined patient factors associated with success or failure of the lavage. Overall, they had a 69.86% success rate (defined as significantly decreased bacterial counts by Gram stain and culture), and they noted debridement plus pulse lavage significantly decreased bacterial counts. They noted a decreased likelihood of success in patients aged 85 years or older, rare or many organisms on pre-lavage cultures, or gram-negative rods on pre-lavage Gram stains. They found an increased likelihood of lavage success in patients with a normal BMI and few bacteria on prelavage culture. They concluded pulsed lavage is effective, but we must keep patient factors in mind.
In the one clinical study that addresses our question, the work by Mote and Malay from 2010,10 they conclude that debridement plus pulsed lavage resulted in significantly decreased bacterial counts.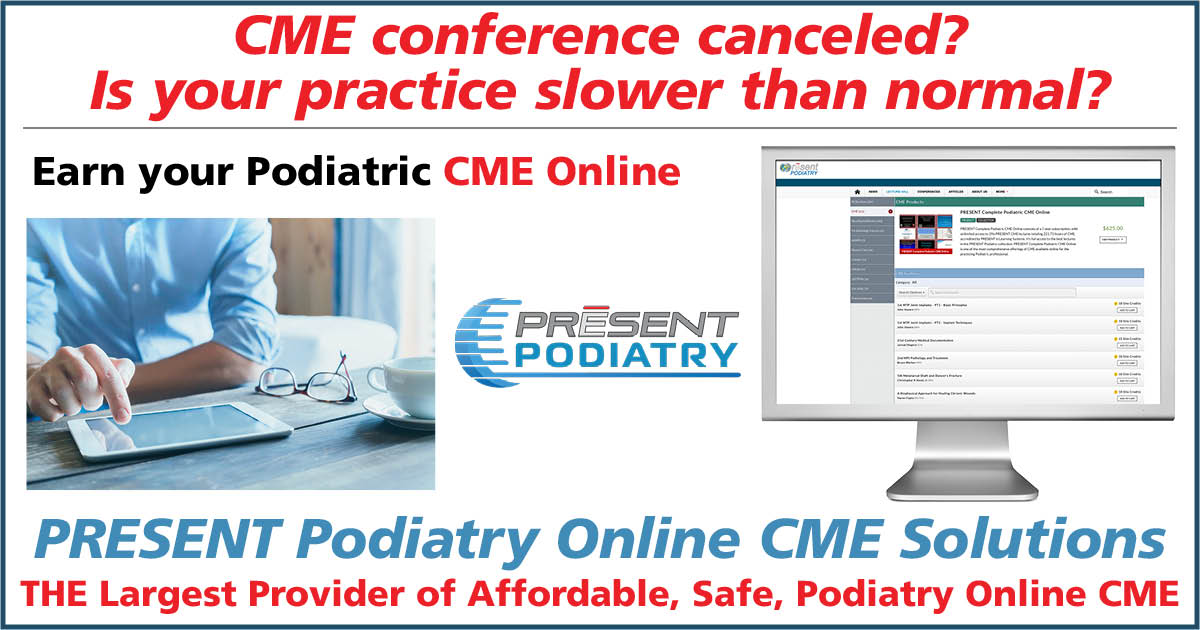 At the end of the day it isn't possible to definitively answer if pulsed lavage is superior to slower lavage methods such as cystoscopy tubing or bulb syringe. It appears true from animal models that tissue damage is likely with high-pressure systems, though the direction of lavage may be important. Whether this translates to increased bacteria in the tissue and truly seeding infection deeper in patients is unknown. Most studies, though, do seem to support the use of high-pressure systems to decrease bacterial counts in the wound bed. And yet, after all this back and forth, the one concept that holds true is that larger amounts of fluid used during lavage do translate to decreased bacteria. The solution to pollution really is dilution.
Best wishes.
Jarrod Shapiro, DPM
PRESENT Practice Perfect Editor
jarrod@podiatry.com