Practice Perfect 674
The Importance of Marketing Your Practice
Recently, I was granted the honor and responsibility of becoming the medical director for the podiatric clinic at Western University, where I'm employed. The Foot and Ankle Center at Western University functions differently from many academic medical centers in that it is a fully functioning private practice, with all that comes with it, while also teaching our clinical students and residents. This exciting new opportunity came with a new set of challenges, a major one being advertising the practice. Just like any private podiatric practice, my partners and I have to market the practice to our community.
Now, I'm not experienced in marketing, so my natural inclination is to seek resources to educate me, which includes the help of others with more knowledge and experience than me. Enter one of my prior residency attendings, Charles Young, DPM. Dr Young is in private practice in Southeast Michigan as a partner in a vibrant and highly successful private practice and has been a residency educator for many years. As a result of his experience, he is well positioned for me to call him an expert in practice management.
In the educational spirit he demonstrated when I was a resident 16 years ago, he has created a system to help the rest of us with resources to expand our practices, an interactive book called Dynamic Practice Growth (DynamicPracticeGrowth.com), which I highly recommend. This book is more than 250 pages packed with practice growth wisdom from Dr Young's years of experience analyzing his practice.
Dynamic Practice Growth is organized into the following sections:
Practice brochures

Practice websites (with topics such as search engine optimization)

Recall and reactivation (a very creative way to bring patients back to your practice)

Additional growth strategies (such as a referral program)

A clinical conditions patient education program

Bonus section (including performance evaluation and minute messages, among others)
At first, I was a little intimidated by the size of the book. After all, 250 pages of practice building information can be a bit overwhelming. But when I dug into the material itself, I found it to be highly accessible. It is written in a conversational style – consistent with Dr Young's friendly personality – setting the tone to relax and incorporate the reader. Because of the way the book is organized, it is also easy to focus one's attention on specific sections, stop reading, and then return to focus on other sections.
This book is also jam packed with not only specific practice building information but also templates for various methods of communication and practice marketing that can be applied to each of our practices. He's basically done much of the work each of us would have to do to create marketing materials. Dynamic Practice Growth also remains up to date by exploring the uses of the Internet, practice websites, and social media for marketing.
Of all the benefits included in Dr Young's book, though, I found the most attractive aspect to be the patient-centered approach. All the recommendations, suggestions, templates, and information really boil down to helping patients find the best care and educating them on the many benefits podiatrists have to offer.
All the recommendations, suggestions, templates, and information really boil down to helping patients find the best care and educating them on the many benefits podiatrists have to offer.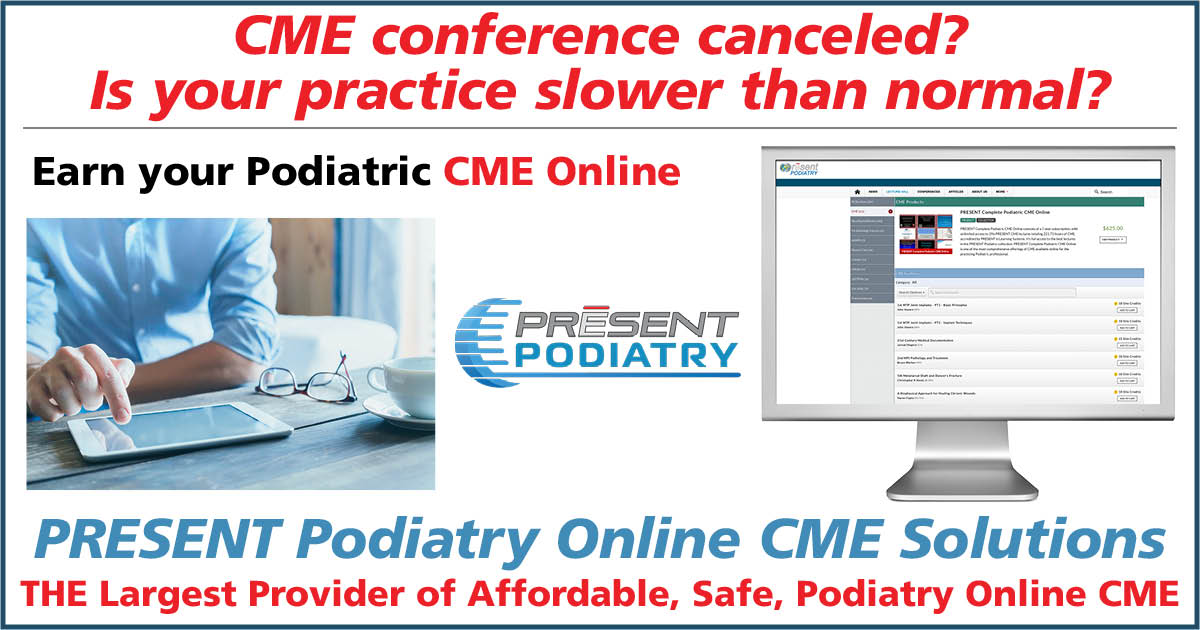 "Take care of patients, but don't leave your practice growth in the hands of chance", Dr Young seems to say in these pages. Dynamic Practice Growth is a useful and approachable marketing system. I think all providers, whether new to practice or experienced, will find this to be a superior resource to grow our practices.
Best wishes.
Jarrod Shapiro, DPM
PRESENT Practice Perfect Editor
jarrod@podiatry.com