Practice Perfect 683
The Global Vascular Guidelines on the Management of Chronic Limb-Threatening Ischemia: A High-Yield Summary
Peripheral arterial disease is perhaps the single most devastating disease process to affect the lower extremity. We've all heard the terrible statistics, and nothing makes the podiatrist's work more ineffective than a foot without blood flow. Try to heal a wound on the foot in the presence of severe arterial disease and you are doomed to failure. Nothing else that you do matters if there is inadequate blood flow to the wound. PAD is also a marker for poor general health, as well, with an increased risk of coronary artery disease. This highly problematic disease, then, calls for the leaders in the field to come together and provide guidance for the management of PAD, which is what occurred recently, culminating in the publication of the newest clinical practice guideline on the management of ischemia1. This document is a behemoth 142 pages, so to save our readers time here's a high yield summary for your consideration. I left a few of the less pertinent recommendations out to save space. Let's get right to it.
From the Introduction
The three vascular societies involved were: European Society for Vascular Surgery, Society for Vascular Surgery, and World Federation of Vascular Societies.

Podiatrists and wound care specialists are part of the primary target group (this pertains to you!).

They propose renaming this disease to CLTI (Chronic Limb-Threatening Ischemia) to replace terms such as "critical" or "severe" limb ischemia.

The authors seek to create a "new paradigm for treatment and research" with consistent nomenclature, disease staging, and evidence-based revascularization recommendations based on the PLAN concept (Patient risk, Limb severity, ANatomic disease pattern).

They propose a new anatomic staging system called GLASS (Global Limb Anatomic Staging System) which is helpful for the vascular specialist when determining treatment.

Two major concepts are in focus: TAP (targeted arterial path – optimal arterial pathway to create in-line pulsatile arterial flow to the foot) and estimated LBP (limb-based patency).
| | |
| --- | --- |
| Topic | Recommendations |
| Diagnosis | Perform a detailed H&P, including cardiovascular and pedal exams in all suspected patients. |
| | First line tests are ankle pressures (AP) and ankle brachial index (ABI) in suspected patients. |
| | Measure toe pressures (TP) and toe brachial index (TBI) for those with CTLI and tissue loss. |
| | 2nd line measurement methods when others not available: PVR, TCOM, SPP. |
| | Duplex ultrasound (DUS) as first line arterial imaging method. |
| | Order noninvasive imaging (DUS, CTA, MRA) before catheter angiography. |
| | Angiography for all revascularization candidates. |
Topic
Recommendations
Medical Management
Evaluate cardiac risk factors in all CTLI patients and manage risk factors.
Treat all with antiplatelet agent.

Clopidogrel is the agent of choice.

Aspirin 81mg + rivaroxaban 2.5mg BID to reduce cardiovascular event risk.
Do not use Vit K antagonists (ex. Warfarin) for treatment of CLTI.
Use moderate to high intensity statins to reduce all-cause and cardiovascular mortality.
BP goals of < 140mmHg systolic and < 90mmHg diastolic.
Diabetic patients: goal of A1c < 7%
Use metformin as primary antihyperglycemic.
Hold metformin immediately before and for 24-48 hours after administration of iodinated contrast agents for all DM patients (especially if GFR <30mL/min/1.73m2).
Offer smoking cessation interventions and ask about smoking status at every visit.
Rx analgesics or opioids as necessary for ischemic pain.
Topic
Recommendations
Evidence-Based Revascularization
Refer all CLTI patients to vascular specialist unless major limb amputation is urgent.
Offer primary amputation or palliation to patients with limited life expectancy, nonambulatory, or unsalvageable limb.
Estimate periprocedural risk and 2-year life expectancy.

Average surgical risk = anticipated < 5% periprocedural mortality & 2-year survival > 50%.
High surgical risk = anticipated > 5% periprocedural mortality & 2-year survival < 50%.

Perform urgent I&D and minor amputation + start antibiotics before resvascularization if foot infection or wet gangrene.
In absence of significant ischemia or very low risk limbs, don't revascularize unless wound fails to reduce in size by > 50% w/in 4 weeks despite appropriate wound care.
Revascularize in all of the following:

Average risk patient with advanced or intermediate limb-threatening conditions and perfusion deficits or moderate ischemia.

Correct inflow disease first if both inflow and outflow disease are present.
Use endovascular-first approach for patients with moderate to severe aorto-iliac disease.
Perform open CFA endarterectomy w/patch angioplasty if > 50% stenosis of the common and deep femoral arteries.
Endovascular treatment of CFA disease if high surgical risk or hostile groin.
Avoid stents in the CFA; no stents at the origin of a patent deep femoral artery.
Infrainguinal disease interventions:

Open vs endovascular approach should be based on limb threat severity, anatomic disease pattern, and vein availability.
Endovascular approach for high and intermediate risk patients and if wound fails to reduce in size by > 50% w/in 4 weeks despite appropriate wound care.
Open surgery if advanced complexity of disease or failed endovascular attempt.
Angiosome-guided revascularization if wounds, especially of the midfoot and hindfoot if TAP (targeted arterial path) is available.
Autologous vein is the preferred conduit.
Avoid nonautologous conduits unless no other choice.

Femoropopliteal disease

If treating by endovascular method, consider adjuncts to balloon angioplasty (stents) when residual stenosis is present during procedure.

Do not offer hyperbaric oxygen to improve limb salvage if severe, uncorrected ischemia.
| | |
| --- | --- |
| Topic | Recommendations |
| Role of Amputations | Consider TMA if more than 2 toes/rays are involved, especially if hallux involved. |
| | Offer primary limb amputation if unsalvageable limb, poor functional status, or short life-expectancy. |
| | Offer limb amputation if failed reconstruction and no further revascularization is possible and has pain, nonhealing wound, or uncontrolled sepsis. |
| | Revascularize if it will change amputation from a proximal to more distal level (ex AKA to BKA). |
| | Involve a multidisciplinary team from decision to amputate to completion of rehabilitation. |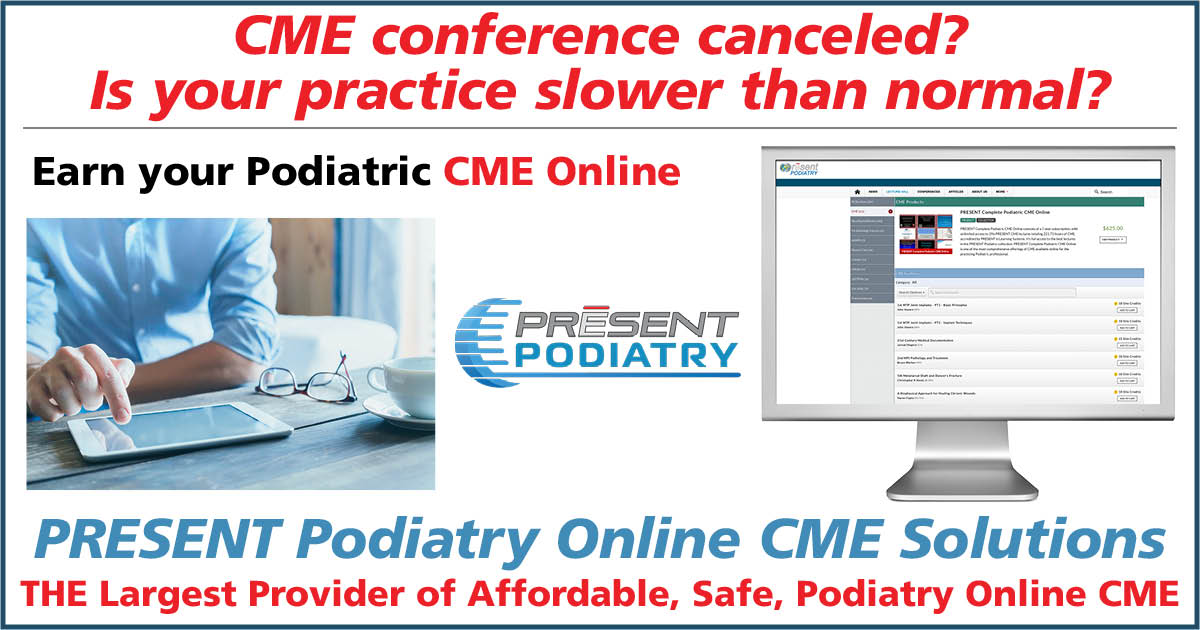 Topic
Recommendations
Postprocedural Care After Infrainguinal Revascularization
Maximize medical therapy (described above)
Prescribe DAPT (ASA + clopidogrel):

6-24 months after bypass
1 month after endovascular procedure
1-6 months if repeated endovascular procedures

Observe patients for 2 years after bypass.
Best wishes.
Jarrod Shapiro, DPM
PRESENT Practice Perfect Editor
jarrod@podiatry.com
Conte MS, Bradbury A W, Kolh P, White JV, Dick F, et al. Global vascular guidelines on the management of chronic limb-threatening ischemia. J Vasc Surg. 2019 Jun;69(6S):3S-125S.
Follow this link