Practice Perfect 688

Avoid These Common Mistakes

Part 2:

Internal Medicine
In Practice Perfect 686 we introduced the Choosing Wisely Campaign from the American Board of Internal Medicine. I applaud the ABIM's desire to educate the community and prevent overutilization and improve medical care via their website choosingwisely.org, a very professional and searchable app and a long document, including all of their recommendations. This document is widely available to both patients and clinicians1.
For those of you in the podiatric profession, don't forget that there's a person attached to that foot, and it is imperative that all of us understand as much medicine as possible. Now, let's get to those concepts physicians and patients should be aware of…
Internal Medicine Recommendations
Don't recommend bed rest following diagnosis of acute deep vein thrombosis (DVT) after the initiation of anti-coagulation therapy, unless significant medical concerns are present.

Avoid routine preoperative testing for low risk surgeries without a clinical indication.

Avoid cardiovascular testing for patients undergoing low-risk surgery.

Don't administer packed red blood cells (PRBCs) in a young healthy patient without ongoing blood loss and hemoglobin of ≥ 6 g/dL unless symptomatic or hemodynamically unstable.

Don't transfuse more than the minimum number of red blood cell (RBC) units necessary to relieve symptoms of anemia or to return a patient to a safe hemoglobin range (7 to 8 g/dL in stable, non-cardiac in-patients).

Avoid nonsteroidal anti-inflammatory drugs (NSAIDS) in individuals with hypertension or heart failure or CKD of all causes, including diabetes.

Don't place peripherally inserted central catheters (PICC) in stage III–V CKD patients without consulting nephrology.

Don't use antibiotics in patients with recent C difficile without convincing evidence of need. Antibiotics pose a high risk of C difficile recurrence.

Don't rely on antihistamines as first-line treatment in severe allergic reactions.

Don't routinely order low- or iso-osmolar radiocontrast media or pretreat with corticosteroids and antihistamines for patients with a history of seafood allergy, who require radiocontrast media.
A Few Bonus Recommendations I Couldn't Help Throwing In
Don't use whirlpools for wound management.

Don't order an erythrocyte sedimentation rate (ESR) to look for inflammation in patients with undiagnosed conditions. Order a C-reactive protein (CRP) to detect acute phase inflammation.

Don't routinely perform sentinel lymph node biopsy or other diagnostic tests for the evaluation of early, thin melanoma because these tests do not improve survival.

Don't use antibiotic therapy for stasis dermatitis of lower extremities.

Avoid prophylactic antibiotics for the treatment of mitral valve prolapse.

Don't continue surgical prophylactic antibiotics after the patient has left the operating room.

Don't prescribe oral antifungal therapy for suspected nail fungus without confirmation of fungal infection.
Final Comments
Regarding these recommendations, these are all spot on. In fact, several of these, especially the ones covering transfusions, routine preop testing, and treatment of coagulation disorders were made by multiple medical societies, emphasizing the consensus on these subjects. Anyone interested in pursuing more information about preop testing can read Practice Perfect 509 - Stop Routine Preoperative Testing. The two recommendations worth an extra comment are not using NSAIDs in those with cardiovascular diseases, reflecting the ever-increasing movement away from this class of drugs, and the caution with placing PICC lines into late stage renal disease patients. The concern here is damaging a vein that may be used for hemodialysis. I'm seeing this recommendation in increasing numbers.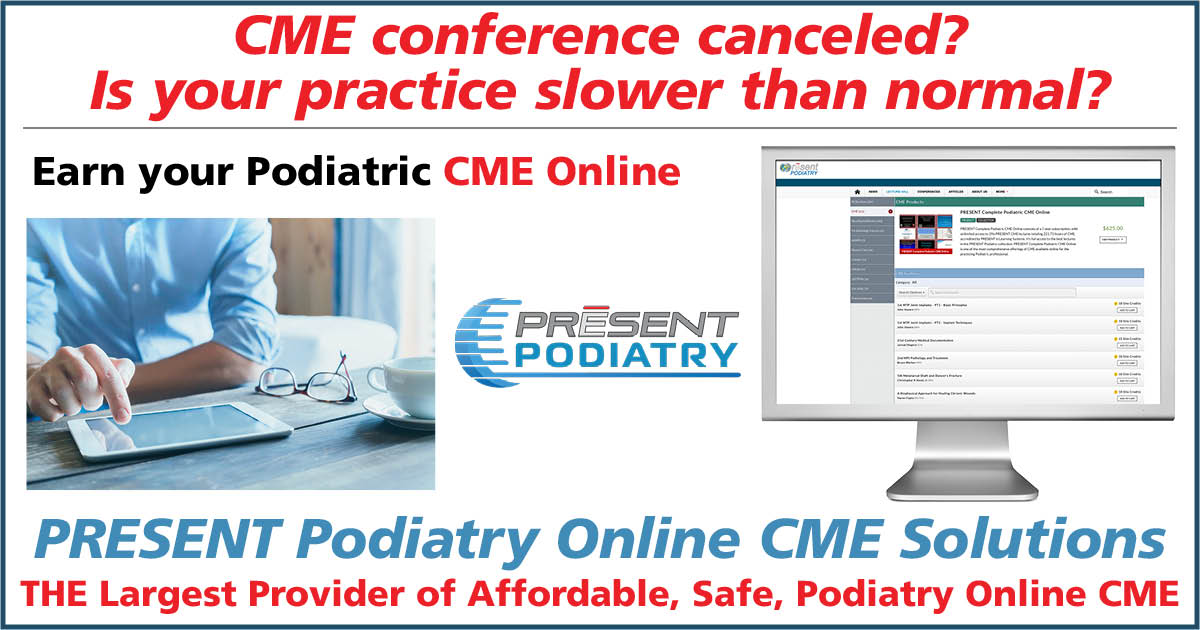 For those of you interested in reading about these in greater depth, take a look at the reference or download the ABIM Choosing Wisely iPhone App or Android App and see what NOT to do.
Best wishes.
Jarrod Shapiro, DPM
PRESENT Practice Perfect Editor
jarrod@podiatry.com
Choosing Wisely Recommendations. http://www.choosingwisely.org/clinician-lists/ Updated 2019. Last accessed Dec 14, 2019.
Follow this link